Wawa distributed 5,000 illustrated NFTs and 12 animated rare NFTs to their customers and we were asked to produce all the illustrations and animations. Based on some characters from previous Hoagiefest campaigns, we developed some accessories, backgrounds and costumes to create variations and arrive at this large number of illustrations. In addition to these items, Wawa's delicious sandwiches are present, further increasing the combinations of NFTs.
​​​​​​​
For the rare NFTs, we made 12 2D animations, with characters in funny situations enjoying the hoagies.
Searching for the Right Rendering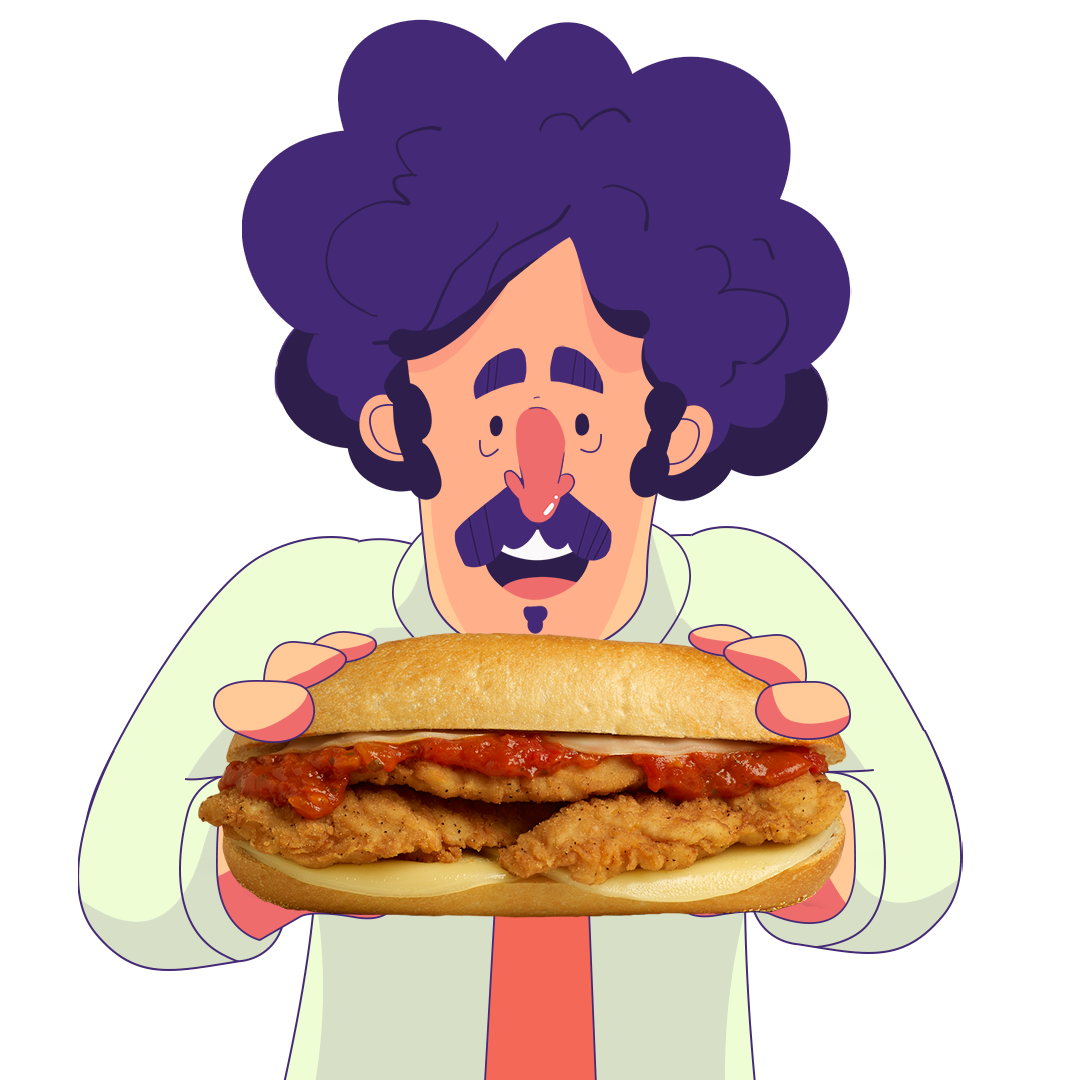 The static versions of the Animated NFTs
The "Parallax scrolling" is a visual technique that when well executed, enriches the animation and brings more "appealing" to the film. The concept is that the closer the object, the more noticeable and faster its movement will be, within our field of vision.
Applied to motion, this implies creating different speeds for different shots. Everything that is closer to the camera passes very quickly, and the further away it is, the less it moves.
The result is to create a motion piece with depth of field and different perspectives, which brings the "illusion to life", a technical term used by older animators to refer to a video that adheres to the basic laws of physics and becomes very more believable.
Agency: Form&Fun
Client: Wawa
Year: 2022
Design Directors: Icaro Diniz, Frederico Félix
Original Concepts: Scholar
Executive Producers: Luccas Oliveira, Gustavo "GGA" Almeida 
Project Manager: Gustavo Veloso, Luiz Alejandre "Ryan"
Art Director: Duba Rodrigues
Storyboards: Duba Rodrigues, Bela Lino, Aryel Meireles
2D Animation: Nathalia Ali, Juli Sartori
Motion: Rafael Matheus, Luccas Oliveira